About Level Fitness's four-season swimming pool 
Level Fitness's four-season swimming pool is the largest 4-season elevated swimming pool in Hanoi and the Cau Giay district. Swimming pool is located on the top floor (13th floor) of Truong Thinh building, Trang An Complex and is surrounded by luxurious and modern glass dome. With 4-season water, Level Fitness swimming pool serves customers year round. Because it is designed according to international standards, the four-season swimming pool is suitable for many purposes of customers. When using the swimming service at Level Fitness, customers will get:
Enjoy swimming in clean, chemical-free water.

Join a 1:1 swimming course for all ages.

Enjoy 3in1 integrated design service: Learn to swim – Practice – Compete.
Learn more about Level Fitness' swimming service 
here
In addition, in the peak season, Level Fitness also offers customers many incentives on swimming services and swimming 
courses
 such as free lessons, free trial lessons, etc.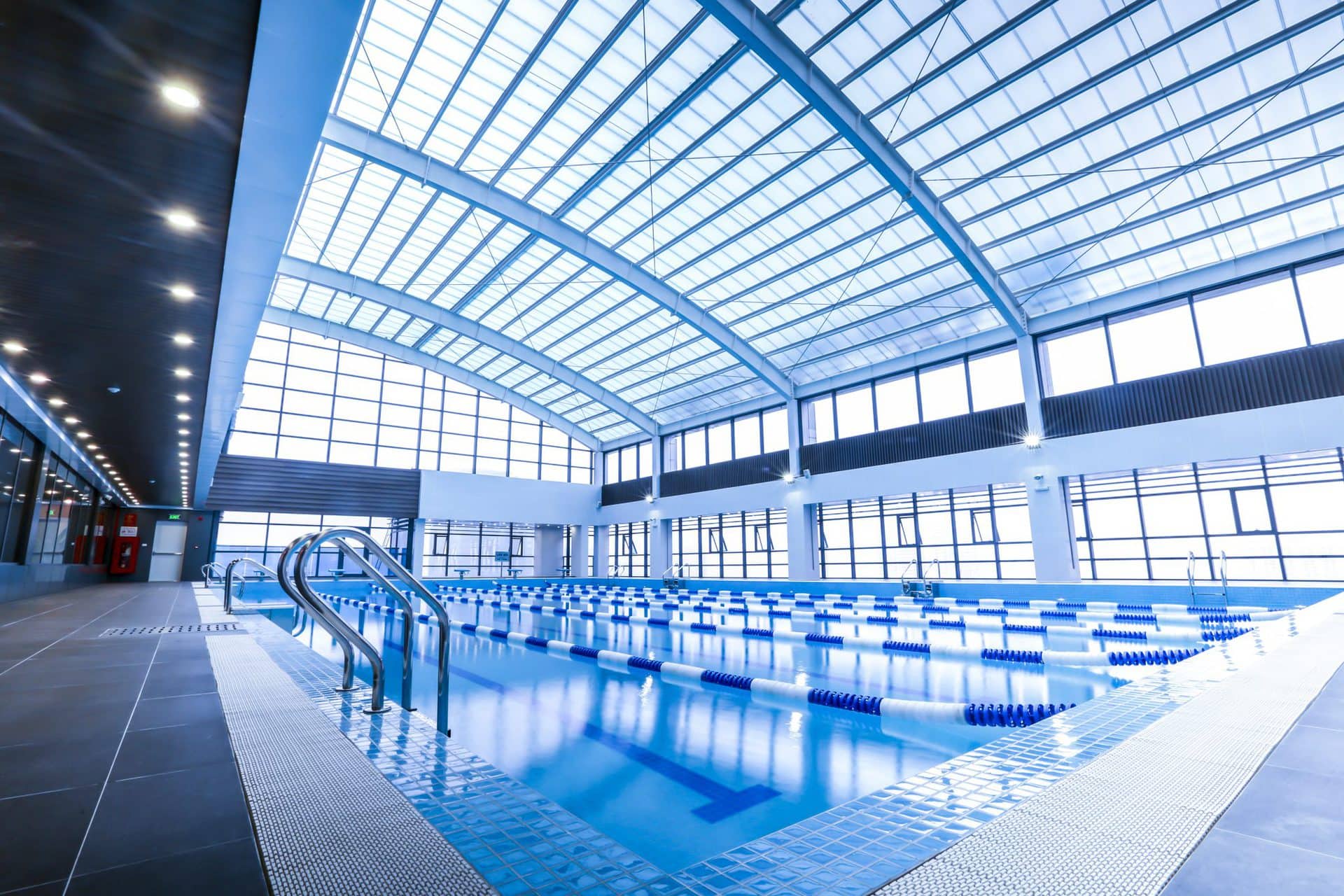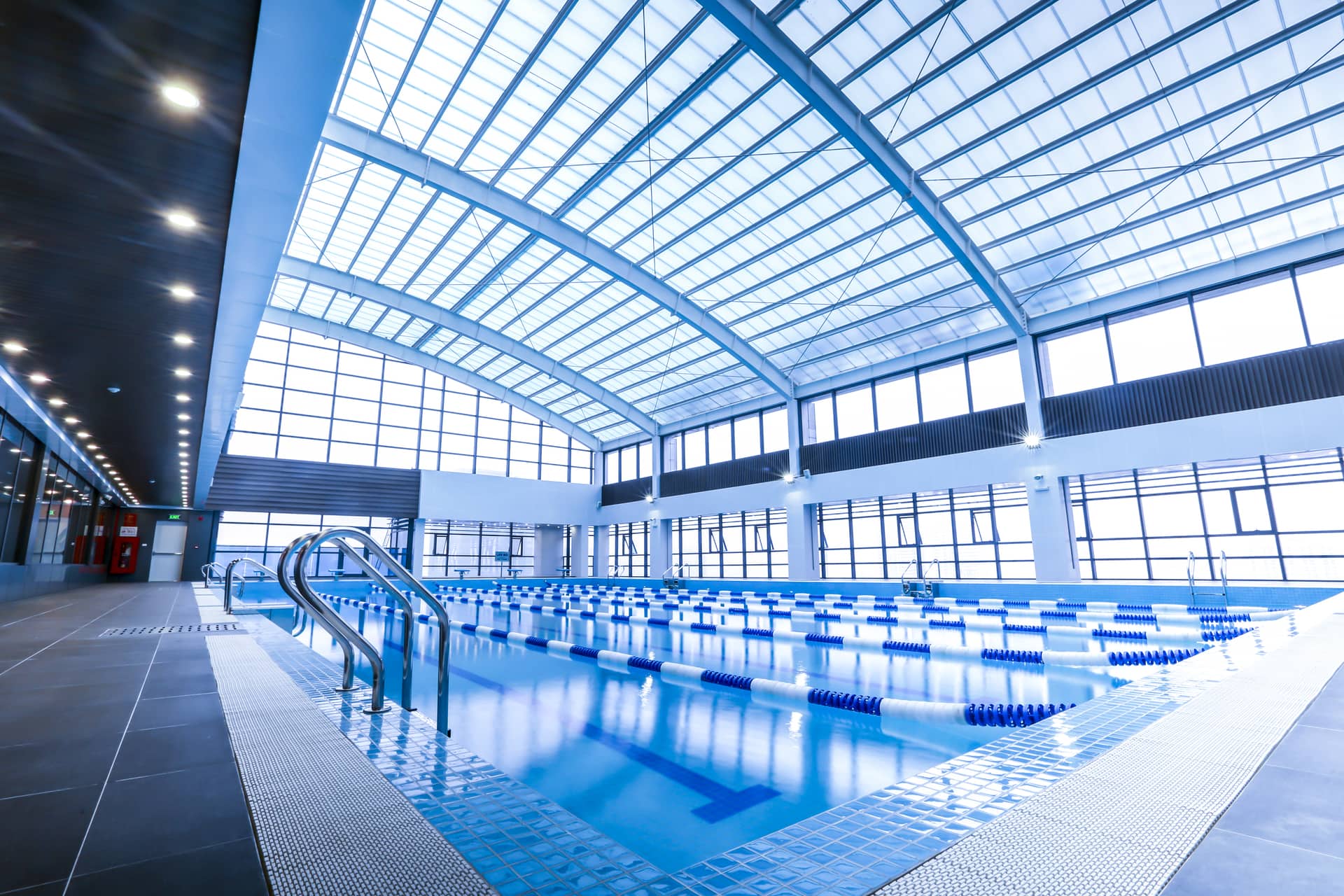 5 criteria to create an international standard swimming space at Level Fitness
What sets Level Fitness's four-season pool apart from other pools in the area is its water quality and customer experience. These are the two core elements of Level Fitness' swimming service, aiming at professional swimming and learning services while ensuring the health of all customers.
Here are 5 criteria that make up 
the
 international standard four-season swimming pool space at Level Fitness:
Ozone (O3) water purification system with the ability to oxidize 3000 times more than chlorine. Ozone system with the strong point of quickly killing bacteria, oxidizing inorganic and organic impurities, decomposing metal components and impurities in water, thereby helping to combat irritation and significantly improve quality. water compared to most other swimming pool systems in Vietnam.

The swimming pool system is continuously cleaned to provide a clean, cool, anti-slip space and ensure the safest and most comfortable during exercise.

Limit chlorine, safe for skin, hair and eyes.

A team of professional coaches from national swimming masters are always ready to provide the most effective advice and exercises.

It is the largest 4-season high-altitude swimming pool in Hanoi with Olympic standard size of 25x15m with 6 swimming lanes and a depth of 1m2 – 2m suitable for all subjects.
Located in a comfortable, modern gym, leading the Fitness market, Level Fitness's four-season swimming pool, besides reliable water quality, also promises to bring a 5 * class experience.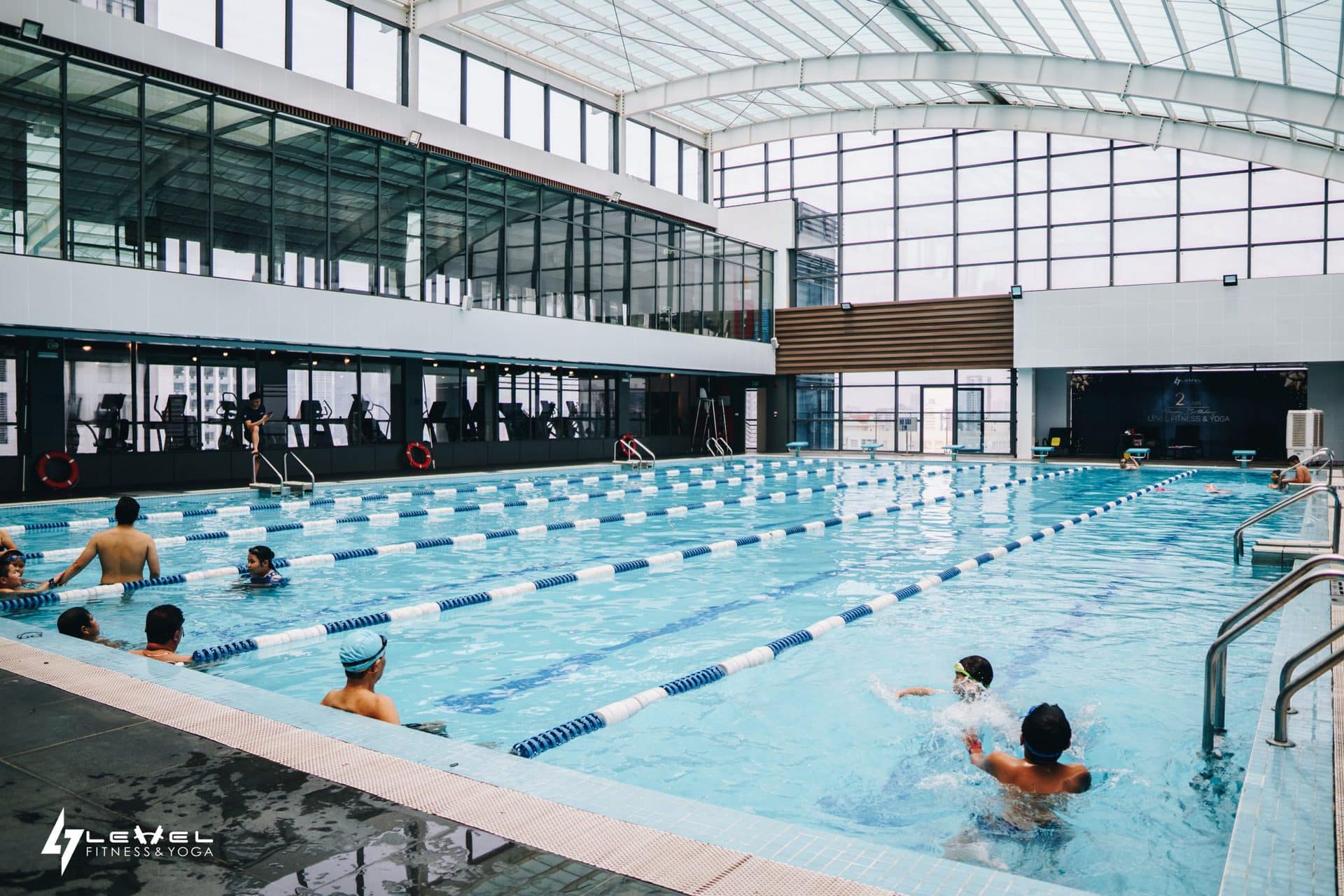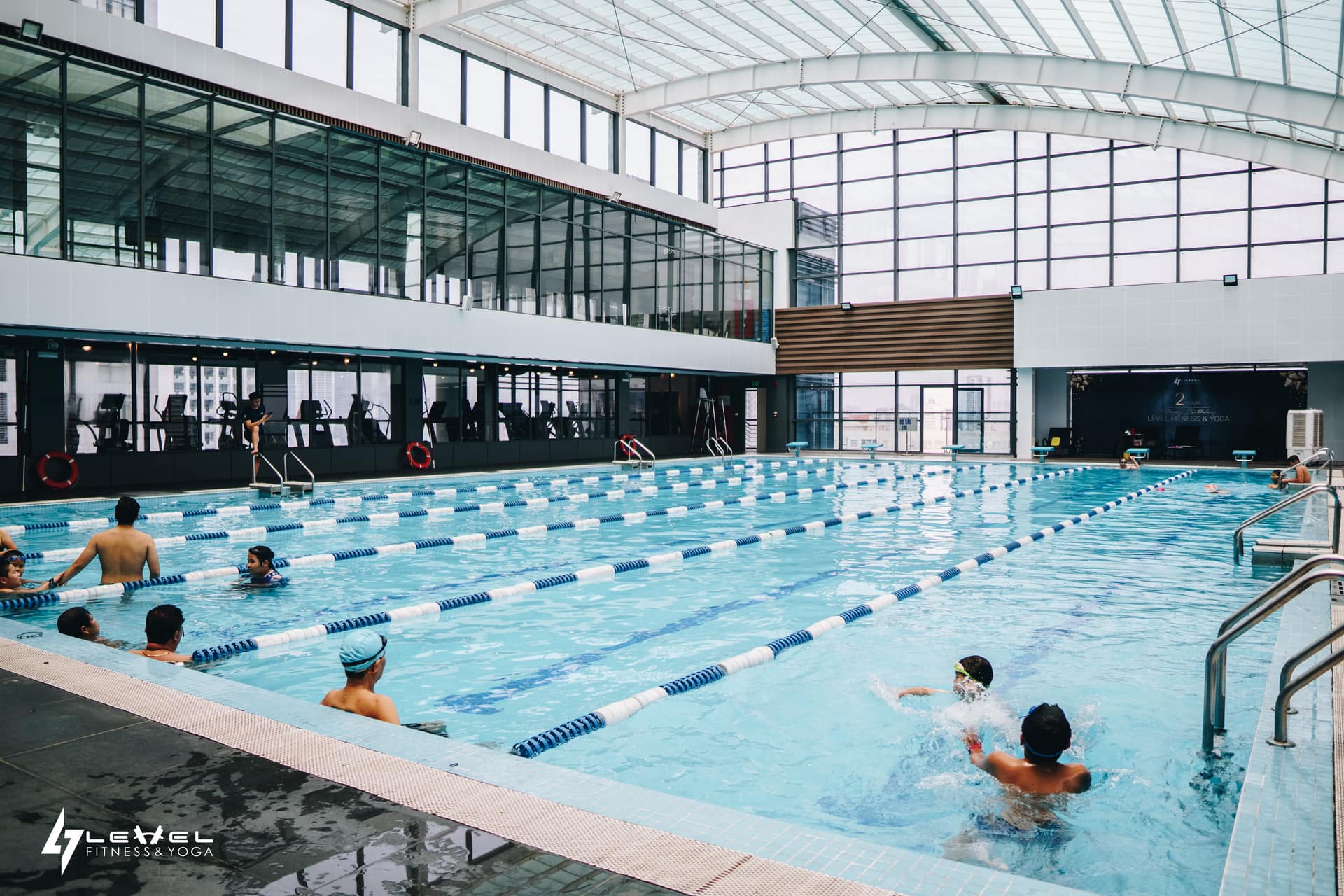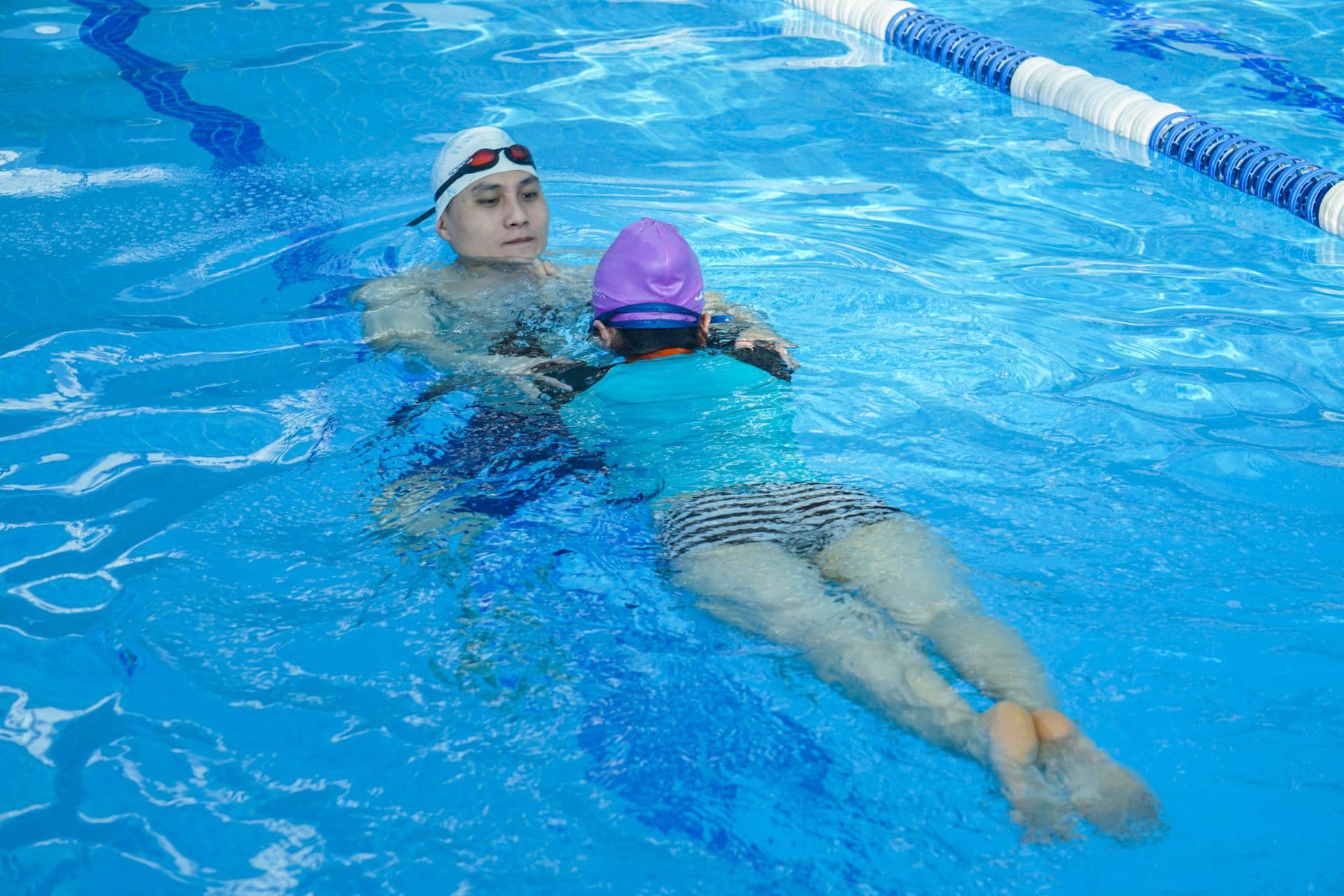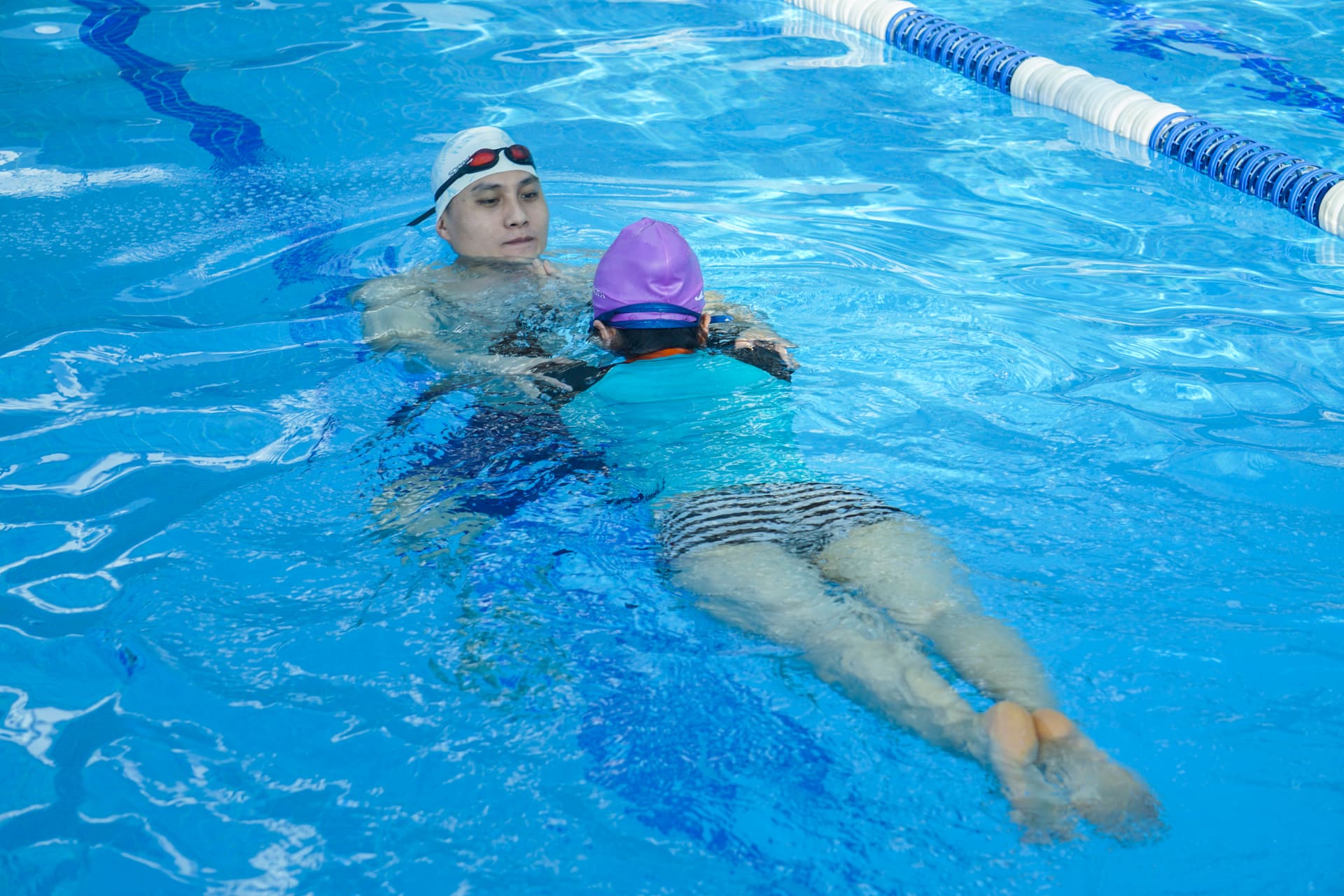 Sign up to swim and learn to swim at Level Fitness four-season swimming pool
To visit, register for swimming lessons or try swimming with a coach, you can contact Level Fitness hotline: 088 850 6969 Or inbox and receive advice via Fanpage Level Fitness 
here
 !